Posted by
teawithfrodo on 2006.08.17 at 17:35
I got a sweet haul and I'll be looking stylin this winter.
Here is a Coach bag I got, normally $238, but I got it for just $100: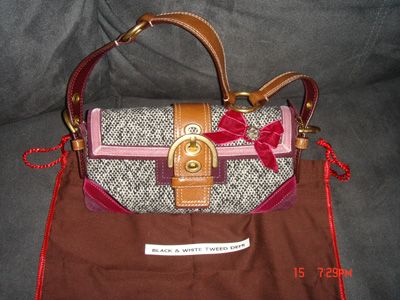 Today at TJ Maxx I got a spiffy American Eagle Sweater and a pair of pointy toed black pumps (my spouse remembers when I swore I'd never wear them)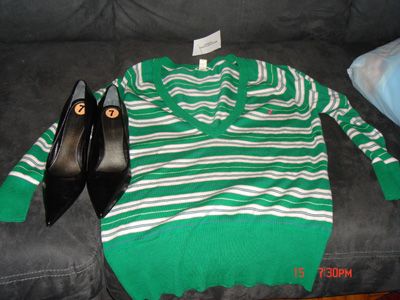 This number is a BCBG Sweater. I got this one in Ivory and I also found one in black. it's so classic I had to get both.
And yes, the BCBG price tag reads $145...bah...although I find it funny that the Marshall's tag says compare at $50...um...the sweater retails for 3 times that.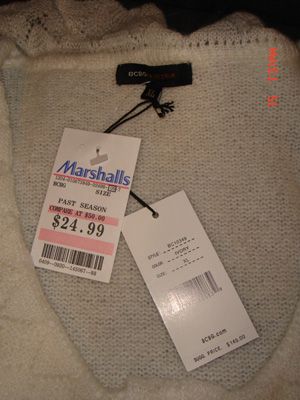 I'm so in love...